Every small business needs to have full insurance cover to protect it from the wide range of risks to which commercial operators are subject.
Still, typically, insurance companies sell their insurance cover for long periods, like for an entire year.
Many small businesses are not operating over the whole year, so they feel that this kind of insurance is a waste of money.
However, rather than thinking of the very small amount that you could have wasted, think about the substantial risk you are taking if you have no insurance at all.
Fortunately, some insurance companies have responded to the need for insurance in short time slots and now offer short-term insurance, in which you can stipulate a period of cover.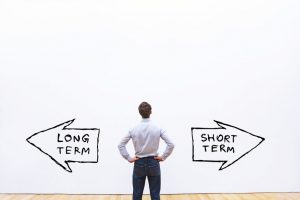 What kind of businesses need short-term insurance?
Any business that is dependent on seasonal traffic will be a good candidate for short-term cover.
After all, if you are not seeing any customers in mid-winter, you don't generate any income.
As well, you have less danger of claims for things like events on your premises causing accidents or injuries (Public liability), sale of defective goods (Product liability), or wrongful advice (Professional liability).
Equally, when you are in the peak of your seasonal business, you need to have higher cover than you would if your business was spread out equally over 12 months.
Having a few hundred customers per month on average represents a different level of risk from when you have a few thousand for three months over the summer vacations.
Other businesses are dependent on calendar-based work.
For example, suppose you are an event planner that organizes three or four major exhibitions each year.
In that case, you will only be active onsite for two to three months out of the whole year.
What you need then is to have insurance just for those months.
Another example is a building sub-contractor that is relying on major projects.
If you have a work schedule for several projects with breaks, you would want to have all of the necessary cover during the active periods, but not need any cover when the work is quiet.
What type of insurance is available in short-term policies?
Public liability covers accidental injury or damage to third parties, which is a significant risk that all businesses face.
Accidents can happen whatever kind of business you are in or how careful you have been.
Imagine that a passer-by walks into your store and slips on a puddle on the floor you just washed. As the business owner you will be liable for any medical costs or legal claims coming from this.
Errors & Omissions insurance protects you when a customer sues you for incorrect advice, breach of contract, failing to complete work or providing substandard work, oversights and missed deadlines.
For example, if you run a plumbing service, and onsite you cause a flood in the entire basement, this insurance will cover the claim amount if your customer sues you for the damages.
Product liability insurance covers you if a product you sold was defective and caused damage or injury to a person.
It's important because even if you had just been the last dealer to handle the product, and the defect was already present before you got it, you can still be held liable in many states, for example, in terms of California law.
It may be possible to negotiate short-term insurance for your equipment for the time that it is in use.
Still, unless you can store it completely securely when it's not in use, you will be taking some risk by not having full-term cover.
If the equipment is stolen, or destroyed in a flood or fire, it will be at your own cost.
Commercial vehicle insurance is one of the most popular kinds of short-term insurance.
Suppose you need an extra set of van wheels to accommodate a temporary workload, or a special kind of truck or trailer, and this is not already insured for business activity.
In that case, you may need to take out short-term insurance.
An example of this is where you borrow a vehicle that only has private insurance. Now that it is being used for commercial activity, it needs a different level of cover, but you only need the cover while you are using the vehicle.
Be aware that commercial vehicle cover is required by law in all states except Virginia and New Hampshire.
Suppose you are using a vehicle without it.
In that case, you are not only liable for any accidental damage or injury, but for fines and punitive damages as well.
Like Alaska, there is a minimum level of total cover (known as the combined single limit) of cover you must have in many states.
Other states like Illinois base the cover on gross vehicle weight.
You must be sure that you have the right cover, especially if you are using the vehicle across state borders. Both state and federal regulations will then come into effect.
What isn't suitable for short-term insurance?
Short-term insurance will not work for you if you are trying to get cover for assets that are at risk even if business is not active.
For example, your building, inventory, machinery and anything else that is staying in the same place regardless of whether or not business is active will not  be covered for short terms.
The possibility of damages to the building and contents from natural disasters such as storms, floods, fires, etc means that you need property insurance coverage right through the year.
What is an example of short-term insurance?
A handyman had a business doing small jobs for domestic homeowners around his town.
He had a very low level of risk, and wasn't concerned with getting insurance.
One day, one of his neighbors offered him a great opportunity to sub-contract his work in a shopping complex that the neighbor was building.
The contract would be spread out over six months, but would require his work onsite only as each level was completed, so he was only being paid for around half of that period – a total of two months in four fortnightly stints.
One of the conditions was that the shopfitter had to have proper public liability insurance, for which a full year's insurance would have been over a thousand dollars.
Instead, the handyman was able to negotiate insurance only for the dates when he would be working onsite.
It cost him for four fortnightly periods around $100 each, rather than $1200 for the full year.
Without this difference in cost, the project would not have been profitable for him.
What does short-term insurance cost and why is it more expensive?
Think of what happens when you hail a cab.
Immediately, the "flag-fall" charge starts at a few dollars, and you then pay on top of that for the mileage and time.
Insurance companies load the short-term policies with "flag-fall" costs.
This is to recover the same expenses that it would have had to bear in administration, like creating, registering and processing the policy and any claims. 
For example, compare what a public liability policy covering a $1 million single incident and a $2 million total cover for one year would cost a small business that doesn't categorize as high risk.
 Rather than $80 per month, or around $900 for the year, for one week, the charge would be between around $110-$120, or 10%-12%.
So there's a hefty "flag-fall" component in the temporary insurance policy.
For a month, the expected charge would be in the range of $160-$180 or 16%-18%. Going from 7 days to 30 days, you're getting three weeks extra cover but you are not paying four times the price.
FAQ
Can you get business insurance for a day?
Not many companies offer business insurance by the day – it is a unique sector of the commercial insurance market.
You may have to hunt around or talk to an insurance broker or agent to find one that sells temporary insurance policies. 
Be sure to check what the company does cover.
Some short-term insurance policies are restrictive with a long list of exclusions.
These are mainly for high-risk businesses.