The eCommerce space is expected to experience its upward trajectory and rapid growth for years to come. Therefore, there is no better time than now to delve in as an entrepreneur and claim your piece of the pie.
But just like any other business, there are risks involved with starting any type of eCommerce business, and you can expect to see good results only if you approach the business the right way.
That said, here are a few tips on how to make your eCommerce business a success.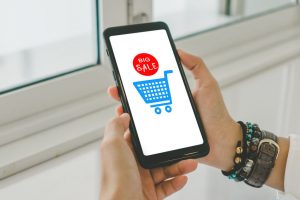 1. Don't rush the launch
One of the biggest mistakes e-commerce business owners make is a lack of planning and rushing the launch of their business.
While you should cover the basics as soon as possible such as buying a domain name, and hosting the business, you should do a fair amount of planning, so that you can use your budget for the best ROI (return on investment).
2. Focus on the customer
One of the biggest downsides of an e-commerce business compared to a brick-and-mortar business is the inability to let customers see and feel the products firsthand before making a purchase.
While there's really no solution to this issue, you will have to put yourself in your customer's shoes, and overdeliver to be competitive in your business market.
Things you can do to earn your customer's trust include providing moneyback guarantees, easy refunds, free shipping, and affordable pricing.
3. Try and test your products
The best way to ensure that the products you are selling via your eCommerce business are a good fit for your customers is to try and test them out yourself.
Even if you are planning on opening a dropshipping e-commerce business, where you don't have to stock the products, you should order each product, and test it out first before promoting and selling it through your e-commerce business.
4. Leverage the power of social media
Social media is billed as a powerful tool in the business world, as it provides you with great insights about your business, and the way customers interact with it and its products.
If you are not sure about how to use social media channels for business, you should hire a professional agency to get involved, and take care of these tasks for you.
Speaking of which, you should also add social media buttons to your eCommerce website to share testimonials and reviews about your products on relevant social media channels.
5. Collect information
Whether you are launching a small or large eCommerce business, you need to keep track of all your data right from the time of inception.
You should collect customer information such as names and email addresses, so that you can send them offers, and keep them updated on your products.
However, it is also very important to secure your e-commerce business to prevent the information from getting in the wrong hands, especially if you are collecting financial information such as credit card numbers, etc.
6. Get e-commerce business insurance  
When planning your eCommerce business, you must invest in an e-commerce insurance policy. This type of insurance is a must-have for any business operating online and covers you for things such as general liability commercial property damage, and much more.
Final Thoughts
The eCommerce business space is growing exponentially, making it a great time to get your foot in the door.
But before you do so, you must plan accordingly, and analyze your competition to determine how your business can be more successful.