As an eCommerce entrepreneur, it is important to have the best eCommerce business insurance plan in place for your business. eCommerce insurance should include contents insurance, business interruption insurance, product liability, cyber liability and more.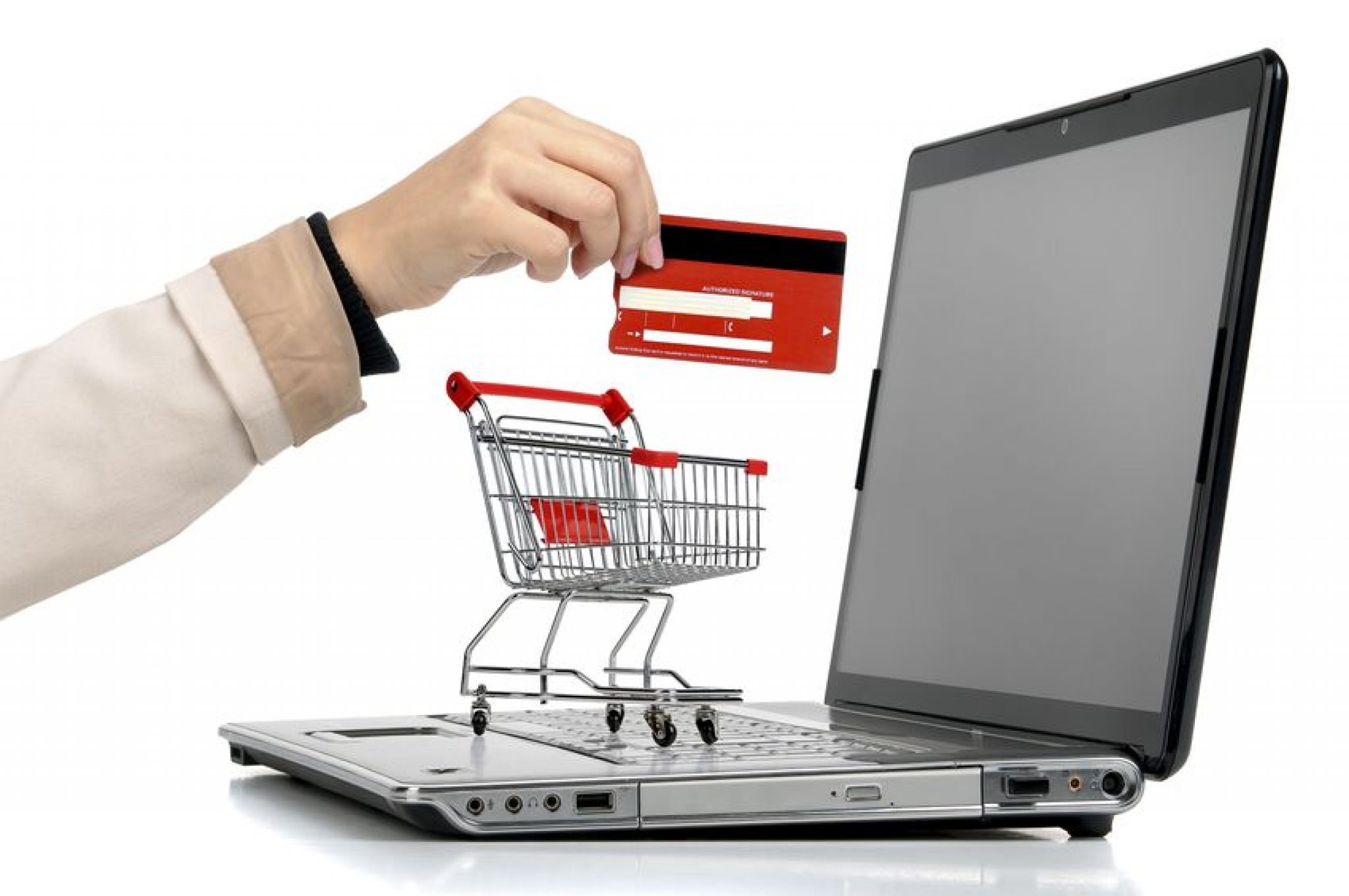 At the heart of your eCommerce business plan are your customer interactions. Insurance is a must-have to ensure that both you and your customers are protected. You should take into account the different factors when selecting the best insurance company for your business, including their rates, reputation, and customer service.
It's part of a comprehensive plan that can include such services as product auditing and custom-tailored branding. The focus of your company is on providing customers with the best products and customer service.
What are the most popular products sold on eCommerce websites?
eCommerce is one of the fastest growing industries with a lot of potential. There are different types of eCommerce options. From online retail to providing customers with support and information on your website or by phone, there are many possibilities for eCommerce businesses to be successful.
The most successful eCommerce businesses have the same basic strategies, like:
Attractive products with great branding – having the product you are selling look special and unique. It should not look like just another clone of other similar products available elsewhere, otherwise, you will only be able to sell it based on your price, which will eat into your profit margins. 

It shouldn't already be available in your area's street or shopping center stores.

Unique products that people will try to search for because they can't find it anywhere else.

Has a reasonable markup for you: Every transaction costs you money for processing, shipment, payment handling, returns etc. So you have a fixed built-in cost of a few dollars regardless of the price of the product and the sales price. If you are handling low-price products exclusively, then you need very high volumes of sales in order to offset the lower margins. 

It suits the "buying on impulse" pattern of online shopping – usually, people will not hesitate to spend less than $50 – it's generally known as the "dropshipping" product range. Anything above this price tag makes people think whether they will really get value from this buy or 'is this the best price?' They may go on to compare prices on other eCommerce sites and buy from them.
With the development of technology, some people are selling their products online. Some have an online store with an inventory management system and tracking system, and other eCommerce businesses offer customer support.
Many street-based retailers also use a website to provide product information and to sell their goods. Online retail is an excellent way for small businesses to reach more customers without putting a physical store in every city.
Some eCommerce businesses have gone the other way and opened brick-and-mortar stores. Still, for many, their website is the only place to purchase their goods.
The best eCommerce business lines pop up from time to time when a new platform or technology is released that allows more people to shop online. The most famous examples include the launch of the first Kindle in 2007 and the release of Uber in 2009.
Starting an eCommerce business – does and don'ts.
Starting an eCommerce business is not difficult; it just needs enough time and dedication to the process. It's essential to have a step-by-step plan in place that guides the company through the whole process.  
Remember, the moment you open your website and start to sell products, you have become an official business, and you need to start your insurance for eCommerce cover because there are many dangers and risks that you could get sued.
Get a proper understanding of the industry. 

Get a clear idea of the market and customer base that can be tapped into. 

Know what you are selling, and make sure it's something that will deliver financial results for your business. 

Properly research the competition and make sure you are not just copying them or their business model, but have the edge over them.  

Know your product. Make sure you clearly understand the products and services you offer, what they are made of, their composition and the different types they may come in. This will help to provide information on their properties, use cases, effectiveness and most importantly, how much money you can make from them. 

Keep it simple; don't try to overthink it. 

Know your niche. If you've taken the time to learn and understand your product, now is the time to identify a niche market for it. This will help you choose the products and services you will offer, which can help increase your profits. 

Get yourself listed on directories and marketing sites nearby. These will provide an easy place for people to find your business and allow you to advertise for free.

Design your website and make sure that it is visually appealing, user-friendly and mobile-ready. Make sure the company has a strong social media presence–Facebook, Twitter and YouTube. 

Make sure that the company also has a blog where they can post both informative articles about their business as well as advertisements for their products or services. Have a product

Manage your inventory and marketing campaign with digital marketing campaigns. 

Get more customer feedback by hosting beta tests on your website, getting reviews from social media accounts, and contacting influencers in your niche.
Overall, you can use many strategies to grow a company. In this guide, we'll cover some of the essential marketing strategies that should be considered for online businesses.
Currently, the most popular products being sold on eCommerce websites in the US are:
Clothing – Shapewear and Sleepwear

Travel accessories

Health and beauty products – Health care; Prescription pharmaceuticals and OTC medication, supplements, vitamins and minerals; Skin care; Perfumes; Makeup

Personal accessories – Smartwatches; Fine Jewelry

Homeware – Lamps and shades

Hobbies and crafts

Electronics – Mobile phones and accessories; Tablets and laptops; TVs

Pet products
Insurance for eCommerce businesses
The main types of business insurance that eCommerce companies need are:
Product liability Insurance

Cyber insurance

Intellectual property insurance

Copyright insurance

Business continuity and income protection

General liability insurance

Workers compensation insurance
These policies help protect the business owner from any legal expenses, fines and penalties if his company is involved in any litigation or copyright violation.
Product Liability Insurance
Product liability insurance policy covers you for any damages to other people or the business's products resulting from a product defect, regardless of whether the mistake was intentional or negligent. 
ECommerce businesses are more likely to face product liability claims than for any other reason. You should understand the risks and take out the proper insurance to reduce your liabilities.
The risk of a claim for product liability is automatic when you sell a product or service. The range of claims includes negligence, strict liability, breach of warranty and breach of contract. Product liability law is governed individually by each state, and there is also federal law. In any case, where there is a difference between state and federal law, the federal laws take precedence. See more on Wikipedia about both Federal and State laws of product liability. 
Copyright insurance
Copyright insurance provides various types of coverage to protect your business from many risks arising out of copyright infringement. Such hazards include patent infringement, copyright infringement, trademark infringement and trade secret misappropriation. 
Copyright insurance is a relatively new type of coverage for eCommerce businesses. Copyright insurance covers losses from legal action taken by a third party (such as the company that you purchased an idea, a marketing campaign or an advertising campaign from). The copyright coverage is limited to a specific amount and does not cover your personal liability. Before deciding whether or not to purchase copyright insurance, it is vital to determine what types of copyright assets your business has and what the risks associated with them are. 
Here is an example of how copyright insurance works: If you are an eCommerce business selling books, and the author is sued for copyright infringement or plagiarism, if you have copyright insurance, then you are protected from claims that the copyright owners may bring against you over payments you received from sales. If you hadn't bought copyright insurance, you would need a lawyer and a civil court case to do so.
Copyright insurance also helps businesses recover their costs associated with lawsuits or damages caused by these issues. Companies may be able to prevent these costs from becoming a burden on their business.
Copyright protection is necessary when a company creates, sells, or markets content to customers. This insurance is usually offered through the company's brand that they are selling and protects the business from legal expenses and liabilities should their product be affected by copyright violation. 
General liability insurance
General Liability insurance (also called Public Liability insurance) is required if you are ever interacting directly with members of the public or any other people who are not directly involved in your eCommerce business. For example, suppose you have an office in a building where you work from, and allow visitors. In that case, you are immediately liable for any claims that may arise from injuries to the person or their property resulting from any accidents.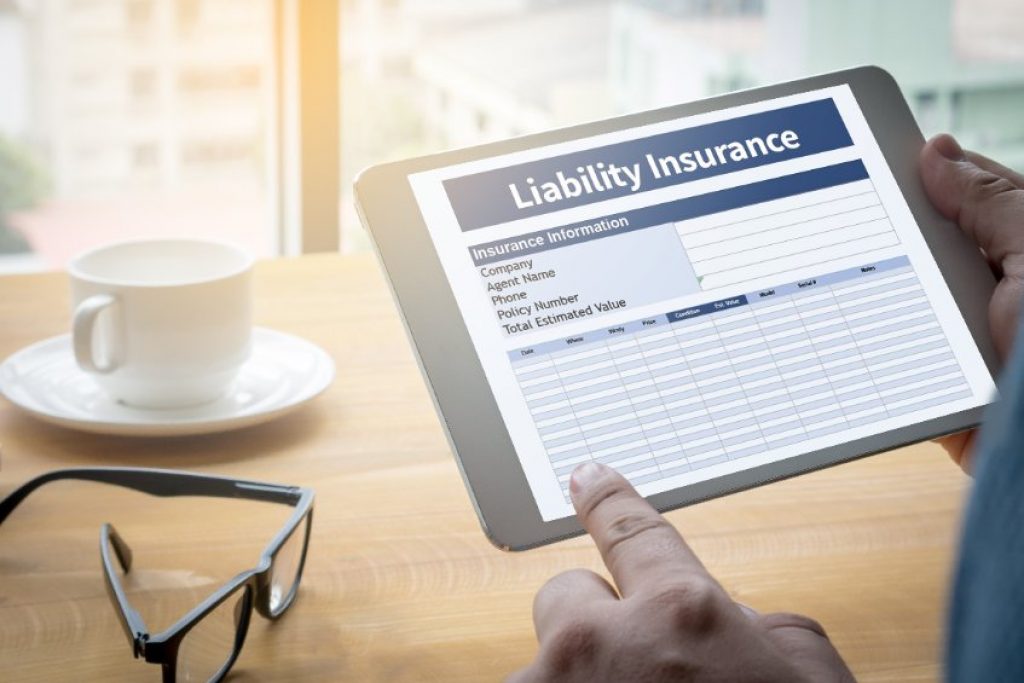 You can also include this cover in Business Owners insurance. It will cover any claims for damage or injury to visitors resulting from an accident as well as damage to your property from fires and floods and any other causes. It also protects you because the insurance company pays all defense and legal costs in case of lawsuits. 
Cyber liability insurance
Looking ahead to the future of eCommerce, it is essential to consider the potential risks you might be exposed to. Some of these include intellectual property theft or a cyberattack. To protect themselves, businesses should secure themselves with insurance policies, such as cyber liability coverage.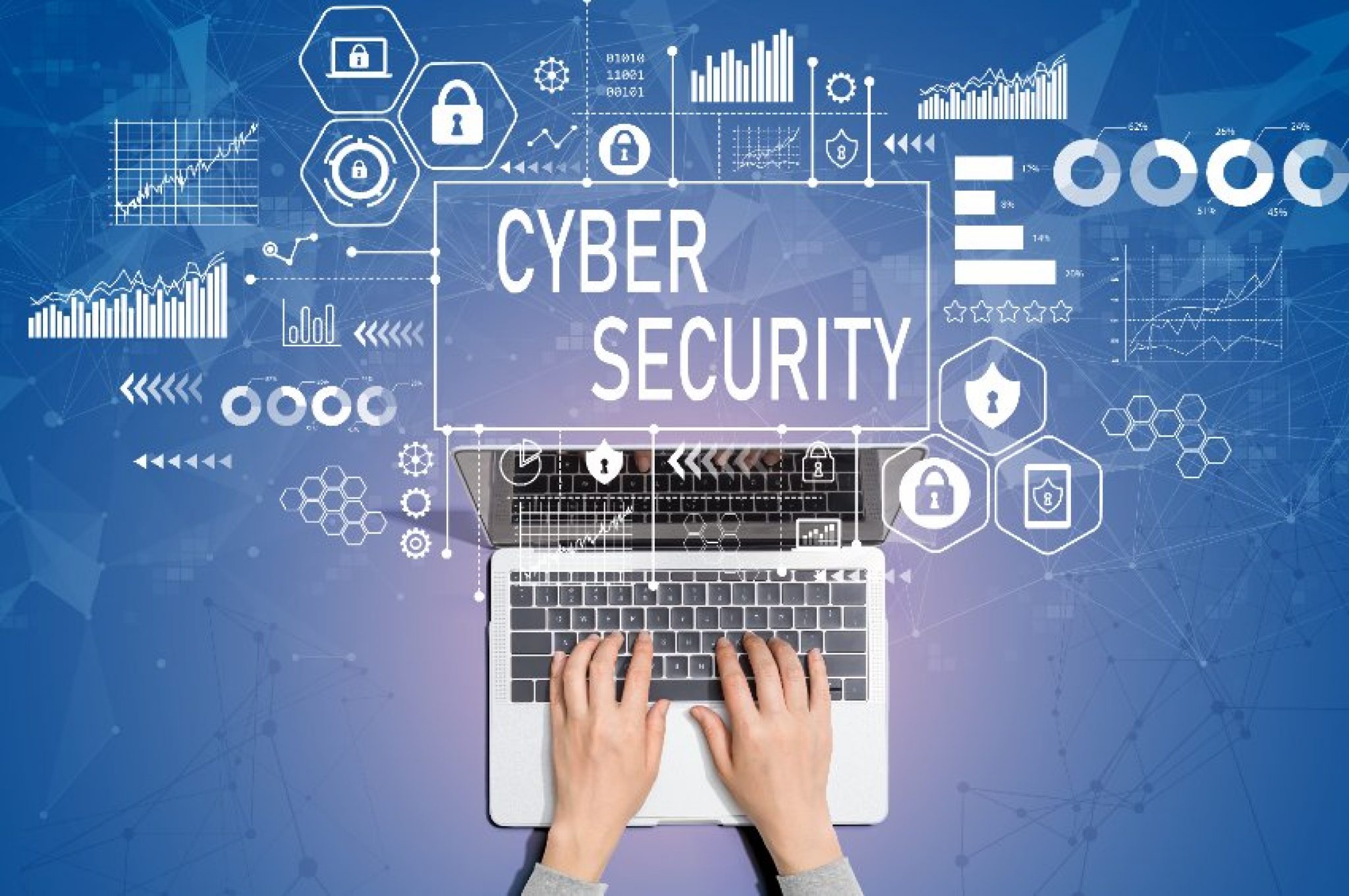 In the United States, the average cost of cyber liability insurance for a year is estimated to be $1150 for a policy with a cyber liability limit of $500,000 and a $5,000 deductible. The same kind of policy with $1 million in liability coverage, with a $10,000 deductible, is around $1500.
As well as your eCommerce business' location, the main factors of cost for cyber insurance include the type of products, the number of credit and debit card transactions performed each day, and whether you store sensitive personal information such as date of birth, Social Security numbers and credit card details.
The primary protections provided by Cyber insurance are:
Network security – losses resulting from a cyber hacking event.

Theft and fraud – loss of money due to malicious actions (such as unauthorized access to your computer systems, allowing fraudulent transfer of funds.)

Costs of forensic investigation – covers the costs of legal, forensic and technical services to assess how a cyber attack occurred, what was the impact of the attack, and to stop future attacks.

Business interruption – covers you for the lost income if you are unable to conduct normal business due to a cyber-attack or data loss.

Extortion – covers the costs coming from the investigation of threats to commit future cyber attacks against your systems to disclose sensitive information.

Reputation insurance – covers any damages caused to your eCommerce business's reputation from cyber-attacks or defamation.

System restoration – cover the costs of restoring hardware and operating system software due to physical damage or loss of use of computers, not including the information destroyed as the result of an attack.

Data restoration – covers the expenses of restoring or recreating data that was lost due to an attack.
Cyber liability insurance is a type of policy that provides protection against losses that are related to the company being hacked and the loss of personal identifiable information. Like other types of insurance policies, cyber liability insurance is a contract between the insured and the insurance company. Cyber attacks accounted for 8% of all disasters in some years recently, with an estimated $1 trillion in losses from failed cyberattacks worldwide. 
The following are some of the major components that define a cyber liability policy:  
Loss or damage to information technology property (e.g., computer systems), electronic information (e-mail and data files) and electronic media (e.g., CDs, DVDs). 

Cover for any harm done to employees of a company if they are the victim of a cyber attack. 

Data breaches, e.g., stolen or lost data, viruses and malware that result in damage to a system or company's reputation. 
It is important to make sure your policy covers third-party liability as well as your own liability for damages caused by a cyber attack on your business assets. 
It is also essential to ensure your policy covers all the risks that may arise with data, such as loss, theft, accidental destruction, unauthorized disclosure and modification. The policy must specify the types of data covered by it. The policy must also be worded such that a customer is able to terminate their agreement with the company at any time and request reimbursement for damages caused
Intellectual property insurance
Intellectual rights are one of the most important business needs for any eCommerce company. An enterprise's success requires protecting its investments in intellectual property rights. Make sure you are paying for insurance policies that protect it to maintain their value. However, intellectual property is one of the most challenging business needs to protect.
According to the FTC's Enforcement Policy Statement on Intellectual Property: "The Federal Trade Commission doesn't have standard rules for enforcing intellectual property rights; each case must be considered on its own merits and in light of current law. Nonetheless, there are some guiding principles that may be helpful in evaluating the strength of a company's intellectual property rights and in understanding how the FTC might take action." This is not about breaking any law.
It is about the likelihood of a dispute with the holder of the rights ending up in a court. So it would help if you had Business Liability insurance to give you the ability to defend yourself and have both the defense and any possible penalties paid by the insurer, not out of your own pocket.
Suppose a product you sold infringes on a company's exclusive trademark rights. In that case, the owners of the rights can file for an infringement action against you in court. For example, suppose a company has a trademark on their logo. In that case, you cannot use that logo as part of your eCommerce website or marketing campaigns unless they have approved it.
The company could sue you for using their trademark without permission. Trademark infringement matters are typically resolved with a settlement agreement in which you agree to stop using the trademark and pay royalties.
Commercial auto insurance
When you use a vehicle owned privately or by the business for any eCommerce-related activity, like picking up goods from warehouses or moving packages to distribution points, you must have a commercial vehicle insurance policy.
This policy protects your business in case of bodily injury, property damage, and liability claims for the business's vehicles in the event of an accident. Commercial vehicle insurance protects your business from financial losses and legal liabilities in case a claim is made on behalf of another person. Third-party accident insurance is a legal requirement in most states.
Workers compensation insurance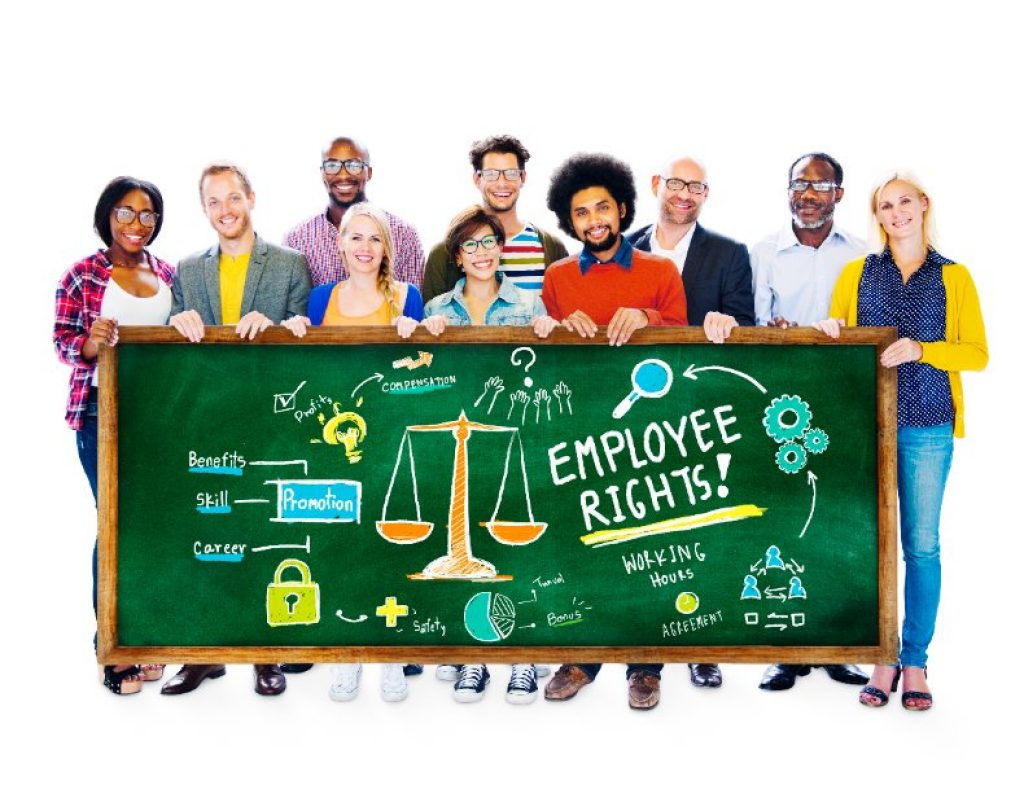 Most states have made it the law that you must have workers compensation insurance if you employ more than a specific number of full time, part-time, casual or contrator people. This insurance will protect your business in any case whether an accident happens on-site and off-site. You can even be penalized with fines and even jail time if you don't have it. 
The National Federation of Independent Businesses (NFIB) summarizes each state's worker compensation requirements.
FAQ
What insurance do you need for an eCommerce business?
If you are selling physical goods and products, you definitely need Products Liability insurance to protect yourself from claims of faulty, defective or dangerous products. You also see Cyber insurance to protect your business in case there has been a data leak or deliberate attack and your customer's private data has been stolen.
Other insurances like Commercial property insurance  depend on whether you own your business premises, commercial auto insurance on whether you use a car or van for transport, and workers compensation insurance on whether you employ more than the stipulated number of people in your home state.
Do digital marketers need insurance?
Not all eCommerce businesses have all, or even any, business insurance. It is not a legal requirement. However, if you can tell your customers that your website is fully secured and has Cyber security, and that their data is protected or at least they will be compensated in case of a malicious attack on your company, then they will be more inclined to trust you with their business.
The same goes if you can say on your marketing campaign that the products they are buying are backed by full Product Liability insurance.